One of my favorite guilty pleasures is… reading celebrity riders.
A "rider" is a list of requests and requirements that a celeb (like Madonna, Bieber, Cher) hands over to a theater venue (or film crew) stating what they need in order to perform.
A rider includes technical requirements (preferred microphones, soundboard, number of spotlights needed for the show) and it also includes items for the artist's trailer, dressing room, and/or hotel suite. And that's where things can get… pretty crazy.
A lot of riders get leaked and posted online. A few details that I'm obsessed with…
Jennifer Lopez requires Diptyque candles ($64 a piece) in specific scents like Figuier and Tubéreuse. I mean, I can relate. Those candles are the bomb.
Pharrell Williams needs a variety of facial cleansing products and "a framed picture of astronomer Carl Sagan" in his dressing room. I mean, who doesn't?
Adele requires 6 metal teaspoons and 2 squeezy bottles of clear honey—but not organic honey. Heaven forbid!
The guys from the heavy metal band Korn have some sensible requirements, including "access to a 'rock friendly' lawyer," plenty of ashtrays, and a minimum of 72 towels.
And Bieber. Oh, sweet Justin Bieber. His requirements are quite modest, of course. All he requires is… a 1,000 foot dressing room suite decorated in purple carnations, a hot tub, ping pong table, aromatic oils and incense sticks for his daily yoga rituals, a fleet of 10 luxury sedans, a private jet and helicopter on permanent stand-by, and meals prepared by celebrity chefs, with each dish named after—and inspired by—one of Bieber's songs.
It's easy to laugh at these kinds of demands. Most of these lists seem absolutely ridiculous—I mean, c'mon. Who needs gourmet food inspired by their own music?! LOL.
Then again, when you're a mega-star like Adele or Bieber, you're carrying a massive amount of pressure on your shoulders. You're responsible for delighting millions of fans, and for keeping hundreds of people (dancers, musicians, lighting and sound crew, costumers, makeup artists, tour bus drivers, etc.) employed. You're not just a celebrity. You're the CEO of a billion-dollar brand—and the success or failure of the entire company depends on you.
Think about it. You're performing nightly in front of 50,000 people in a packed stadium. You're constantly traveling, rarely sleeping in your own bed, far from the comforts of home. Your daily schedule is jam-packed with TV appearances, photo shoots, autograph signings, rehearsals, performances, and meet-ups with sponsors who are relying on you to sell their products. And then you've got crazed fans and stalkers breaking into your home and threatening your safety—even threatening to murder you.
Yes, it's a luxurious lifestyle, but it's also hugely stressful.
So if having 6 metal teaspoons, or a hot tub, or your favorite type of candle makes it possible for you to focus, relax, and do your job successfully… then maybe it's not such a ridiculous request after all!
Now, consider your own business and brand. Think about all the ways in which you have to "perform" every week—recording your podcast, leading webinars, showing up on Facebook Live, greeting customers when they come into your shop or studio, handling disgruntled clients, churning our newsletters and blog posts, developing new classes and programs… there's a lot on your plate.
So, what do you need in order to feel happy, focused, and relaxed? What do you need to do your very best work? What's on your personal rider?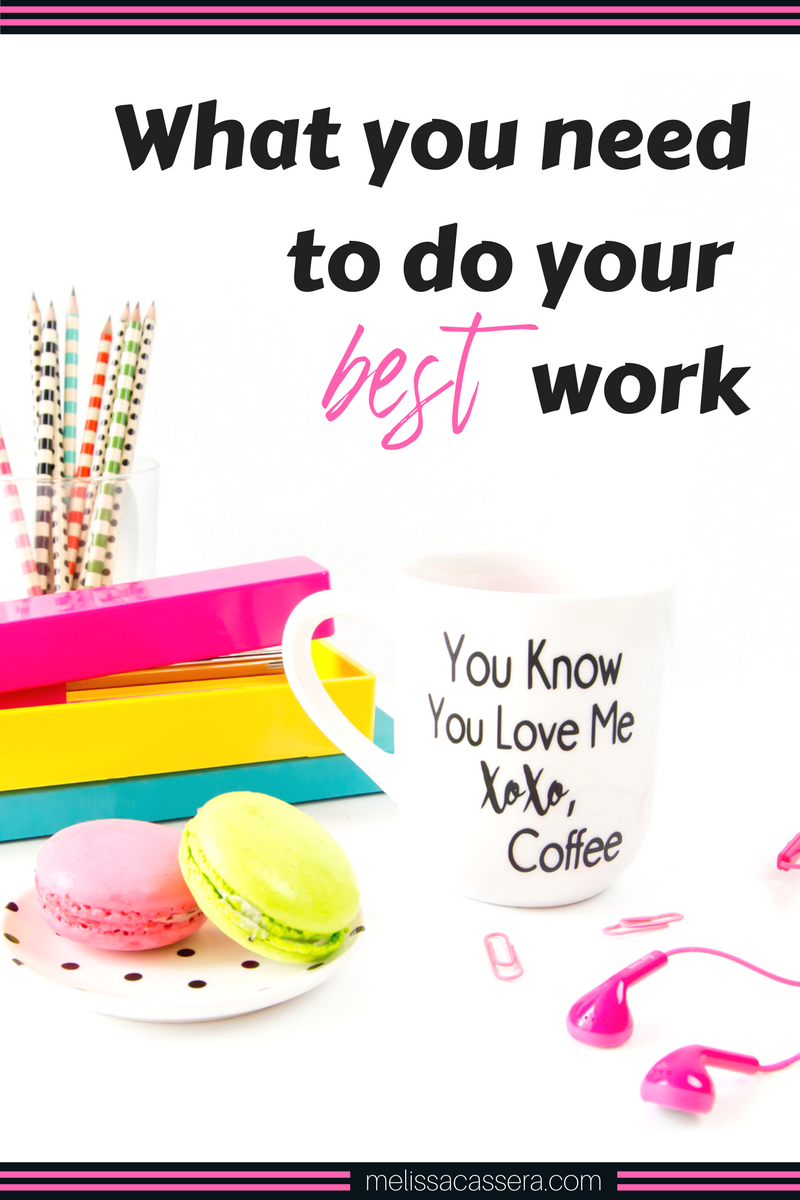 Do you need… chilled water in the fridge? An office door with a lock—no interruptions? Do you need a daily workout? A framed photo of your dog on your desk? Pre-cut fruit in your fridge for snacking? Wireless headphones and your favorite Spotify playlist? Morning snuggles with your kids? A fully charged laptop and phone? A 10-minute meditation break after lunch? Gourmet cuisine inspired by your latest e-course? (LOL. But… maybe!)
Write down your personal rider—all of your must-haves and would-love-to-haves.
And then—to whatever extent is realistic and possible—make this rider your daily reality. It's not silly and frivolous. It's actually very smart to do this. You've got a lot of work to do, so why not give yourself every possible advantage?
Somewhere in the world, right now, Bieber is drenched in aromatic oils, surrounded by hundreds of purple carnations, and he totally approves this message.