IF YOU WANT TO WORK WITH ME
If you're an entrepreneur who wants to create an obsessed fan base for your business, here's  all of the information you need to hop on the waiting list for OBSESSED. Enrollment opens November 2018!
I also teach a class called CLICKSANITY that shows you how to write a business newsletter that's so good, it sends your subscribers into a purchasing frenzy.
I currently do not offer any 1:1 consulting or coaching, or any done-for-you marketing/publicity campaigns. Even if you bribe me with cupcakes. 😉
IF YOU WANT TO
DISCUSS SCREENWRITING OPPORTUNITIES:
Please contact my literary manager Jeff Portnoy at jeff@bellevueprods.com.
IF YOU WANT TO ASK A GENERAL
BUSINESS QUESTION:
I love-love-love emails + juicy questions, but if I answered every single question that floated into my inbox, I'd never get any work done! (Or walk my dogs. And they'd be mad.) That said, you're welcome to email questions to melissa [@] casseracommunications.com and I'll try to address your Q in a future blog post.
IF YOU WANT TO INTERVIEW ME/ASK ME TO SPEAK ON STAGE/ETC.:
Please send an email to melissa [@] casseracommunications.com briefly outlining the details. I will get back to you within 3-5 business days.
*Note – I do not participate in any opportunities that require I mail to my "list."
IF YOU WANT AN AUTOGRAPHED PHOTO OF LILY: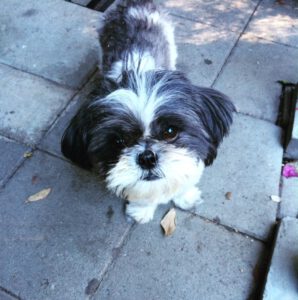 Lily tries extremely hard to respond to her adoring fans. You can send your mailing address to: melissa [@] casseracommunications.com and she will do her very best.
IF YOU WANT TO FOLLOW ME ON SOCIAL MEDIA:
I'm totally loving INSTAGRAM these days and would love to connect with you there!
xoxo,
Melissa