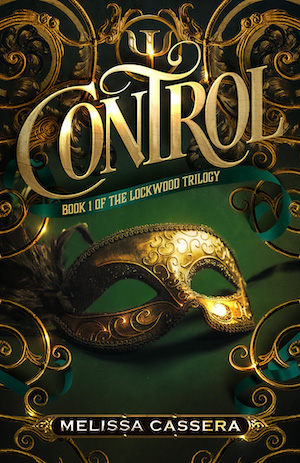 Control
The debut novel from Screenwriter Melissa Cassera. Enter your email below to get the first chapter free!
RELEASE DATE: March 28, 2023
Available for pre-order at all major retailers!
*** #1 Amazon New Release! ***
Pre-order links:
Amazon, Barnes and Noble, Apple Books, Google Play Kobo.

You can also support local by ordering directly from my sweet local bookstore Village Books, Ripped Bodice, a romance-only bookstore in Los Angeles, or One Idea Books & Gifts(co-owned by my friends Alex Franzen and Lindsey Smith!).
ABOUT THE NOVEL
For Natalie Covington and Henry Thorne, only one thing is certain: things are about to get out of control.
18-year-old Natalie has big ambitions but very little control over her situation. She's trapped at an elite boarding school on a private island, where cell phones are forbidden, militant guards line the iron gates, and her practically prearranged boyfriend has eyes for another girl.
Everything changes when a mysterious new student arrives named Henry Thorne. Henry is a "precog"—a hidden society of people who can see the future, and who are forbidden to reveal their powers. When Henry has a grisly vision of Natalie being murdered, he ultimately decides to save her and face the consequences. But the consequences of changing the future are more dangerous than Henry imagined, unlocking a wide conspiracy among his kind that's linked to Natalie's past, and a desire that threatens to consume them.
CONTROL is the first installment in the Lockwood Trilogy. This fast-paced Upper YA Paranormal Romance is filled with thrilling turns, self-discovery, spicy language, light steam, and a cliffhanger ending that will leave you obsessing for more.
Listen to the Control playlist on Spotify!