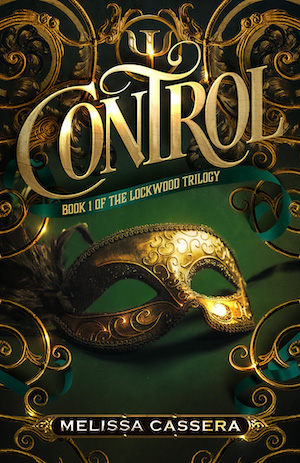 Control
The debut novel from Screenwriter Melissa Cassera. Enter your email below to get the first chapter free!
CONTROL: Book 1 of The Lockwood Trilogy
Gossip Girl meets Wednesday in this twisty YA paranormal romance.
A #1 Amazon New Release & Bestseller. Available on Kindle Unlimited and paperback.
5/5 ⭐️
This book has everything- romance, adventure, a strong FMC & dreamy misunderstood MMC. I figured there was an element of fantasy/paranormal in this world as I began reading, but Melissa Cassera interwove it so well that I truly did not see the ending (and world/paranormal reveal) coming at all. The book is fast-paced which I felt was just right for this storyline. I found myself clinging onto every last word.
– @thebrilliantbibliophile


BLACK SEA: A Hades/Persephone Reimagining (Prequel Novella to Control)
High school is hard enough without getting caught between two Gods.
Available on Kindle Unlimited.
5/5 ⭐️
In one word, this novella is "unhinged". In the BEST ways. I read it in half of a day- and I had an appointment inbetween! In my opinion, there was just enough spice, just enough backstory, just enough tension, just enough of every little nook and cranny this novella could scratch in my head to feed that little beast I carry into every book I read.

I love Effie. Hayden absolutely stole my heart and Cy immediately made me want to kill him (which I know is intentional, but Melissa, you didn't have to do so well at it!). I will be rereading it for those snarky lines and quotes. There was banter, there were mean girls, there was the dual pov (my favorite thing), there were two hot guys with unclear intentions, this fire of a girl who DEFINITELY bites back, and it all fit into less than two hundred pages and oh my god, I need the rest of this universe in my hands NOW!!

Thank YOU, Melissa Cassera. I enjoyed every single page of this book, and I am so happy to dive in headfirst off of this cliff and into the Lockwood universe. <3

– Kaylee (Amazon Reviewer)
UNRAVEL: Book 2 in The Lockwood Trilogy
Powers come at a price in this gripping second installment of The Lockwood Trilogy.

Available on Kindle Unlimited and paperback.
5/5 ⭐️
Oh. My. God. 🤯 Like just a billion of these guys 🤯🤯🤯

Seriously I can't really even process what I just read. Ughh god I love the way Melissa Cassera writes, it's the perfect mix of angst and thrilling mystery. It's so utterly all consuming and addicting and I absolutely love it. This series is like the angsty slow burn of Twilight (or Vampire Diaries if you're old like me and love the OG teenage vampire love story) mixed with the mind bending mystery and intrigue of Maze Runner and then mix in some dark academia for the awesome sauce that is the Lockwood Trilogy.

Unravel picks up right where we left off at the end of book 1 and it's non stop action and fast paced so get ready to pull an all nighter reading this one! The last two hours of this book are insane so don't even think about taking a break at that point 😂 and then the ending just left me devastated. I was mouth open, shocked, gasping, shaking my head in denial! So freaking good! And omg I love Henry so much, him and Natalie *sigh*. Wes is horrible, I hate him, but I love to hate him 😆. I cannot wait for book 3!!! I need it immediately.
– Jennifer Garifo @alltheprettypages