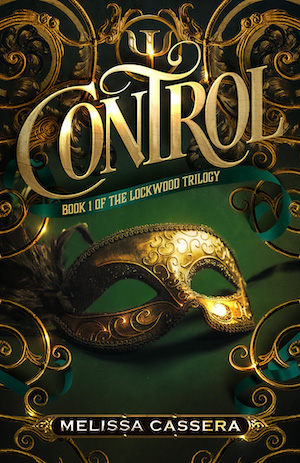 Control
The debut novel from Screenwriter Melissa Cassera. Enter your email below to get the first chapter free!
Gossip Girl meets Wednesday in this twisty YA paranormal thriller!
Click here to purchase at any major retailer!
*** #1 Amazon Bestseller ***
5/5 ⭐️
This book has everything- romance, adventure, a strong FMC & dreamy misunderstood MMC. I figured there was an element of fantasy/paranormal in this world as I began reading, but Melissa Cassera interwove it so well that I truly did not see the ending (and world/paranormal reveal) coming at all. The book is fast-paced which I felt was just right for this storyline. I found myself clinging onto every last word. – @thebrilliantbibliophile

5/5 ⭐️
What first lured me in was the synopsis of Melissa's book and I'm here to tell you, the rest did not disappoint. Her writing style reminded me so much of Pittacus Lore (Frey and Hughes) of the Lorien Legacies. My attention was immediately grabbed by the main character Natalie and her relationship with Henry. Then the whole storyline leads you into something deeper and just when you think you've solved the mystery, she hits you with another shocking twist. My mind was blown! I could not put this book down (read it in a day, it was that good). I love the development of the main characters and the secrets that they hold onto throughout their journey. If you're into paranormal books, you must get your hands on this series! – Goodreads reviewer
Follow Melissa!
Links to purchase:
Amazon, Barnes and Noble, Apple Books, Google Play Kobo.

You can also support local by ordering directly from my sweet local bookstore Village Books, Ripped Bodice, a romance-only bookstore in Los Angeles, or One Idea Books & Gifts(co-owned by my friends Alex Franzen and Lindsey Smith!).
ABOUT THE NOVEL
For Natalie Covington and Henry Thorne, only one thing is certain: things are about to get out of control.
18-year-old Natalie has big ambitions but very little control over her situation. She's trapped at an elite boarding school on a private island, where cell phones are forbidden, militant guards line the iron gates, and her practically prearranged boyfriend has eyes for another girl.
Everything changes when a mysterious new student arrives named Henry Thorne. Henry is a "precog"—a hidden society of people who can see the future, and who are forbidden to reveal their powers. When Henry has a grisly vision of Natalie being murdered, he ultimately decides to save her and face the consequences. But the consequences of changing the future are more dangerous than Henry imagined, unlocking a wide conspiracy among his kind that's linked to Natalie's past, and a desire that threatens to consume them.
CONTROL is the first installment in the Lockwood Trilogy. This fast-paced Upper YA Paranormal Romance is filled with thrilling turns, self-discovery, spicy language, light steam, and a cliffhanger ending that will leave you obsessing for more.
Listen to the Control playlist on Spotify!